We stand behind not only the quality and caliber of our swimming pool designs but also their exquisitely unique appeal.  With over 700 projects completed in Dubai, our swimming pool design team can handle whatever you can dream up.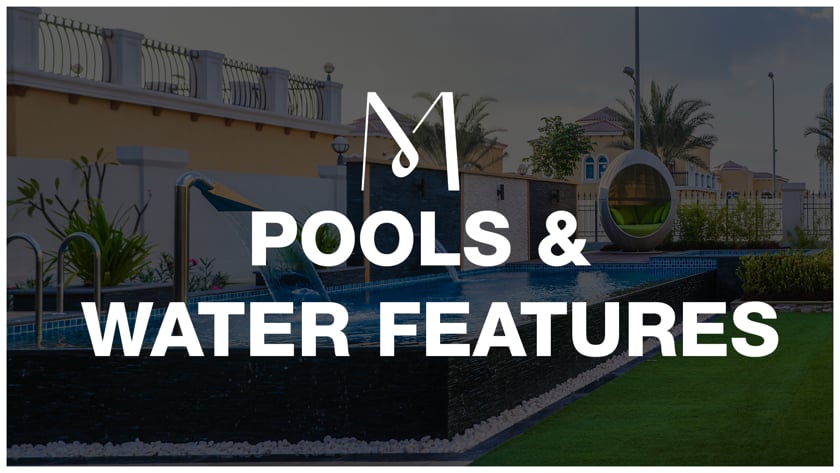 We can help bring your swimming pool design ideas to life so your outdoor space becomes a place you'll never want to leave.
Our Swimming Pool Design Projects
Our swimming pool design and construction team treat each outdoor space an expansion of your individual and personal taste. View our swimming pool design gallery to see our work first hand:
Jigar Sagar - Arabian Ranches
Jigar was unsatisfied with all the contractors and suppliers he had met around his community until he visited the Milestone show villa.

He was pleasantly surprised that Sejal didn't try to sell him on anything. Her approach and expertise won him over.

"Every time a guest has walked in to this villa, they want to know the name of our landscape designer."
Creative Director & CEO, Sejal Nagjee shares her best ideas about pools.
If you would like to see how flawless our delivered projects are, you are welcome to visit our 10,000 square foot show villa in Jumeirah Park. An airy, spacious Mediterranean-feel villa with a magnificent garden, you will be able to see interior and landscape design aesthetics plus much of the furniture featured throughout the villa is built in our own joinery.
Free Consultation
Let's Turn Your Design Dreams Into Reality
Frequently Asked Questions
A small pool is generally 6 m x 3 m x 1.25 average depth. A smaller pool than that would be like a Jacuzzi or baby pool or a splash pool only and cannot be really used to swim.
A 6 m x 3 m x 1.25 m average depth skimmer pool where the water level is 15 cm below ground level.
You will need a developer and Dubai Government permit.
80 - 180 days depending on size, depth, complexity and surrounding landscape design.